Your problems answered by our expert PAnel.
New Q & As Added
Don't sit and worry, send us your PA problems.

We are here to help.
Questions and Answers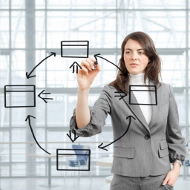 7 Smooth-Sailing Tips for People Who Want a Job or Career Change
If you are one of those many people stuck with a job that you don't like, then, it is time to think about a career or job change. No time is bad time to change job or career, but sticking to a job you don't like is really bad. The earlier you get out of it, the better it is for you.
more…
---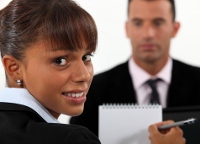 How to be Confident at Work
In our modern world, confidence is an essential attribute to being happy and successful. By having confidence in yourself and your abilities, you will approach life with enthusiasm and optimism, knowing that you can do and be anything you choose.
more…
---
Be More Creative and Productive - Don't Slam the Door on Your Ideas
How many times have you had an idea, but slammed the door on it saying, "That won't work" or "That's crazy"? As children, we were taught and actually encouraged to be creative. Strangely enough, as we continue through the educational process, creativity becomes discouraged. We are encouraged to "think outside of the box," as long as we remain enclosed in a "larger box." (By the "larger box," I mean the box where we are not to " rock the boat," "question the status quo," etc.)
more…
---
Business
Project Managers and Secretaries
Executive
Information
Department Co-ordinators
Executive PAs
PAs
Office Managers
Senior Secretaries
Executive Secretaries
Management
Secretary
deskdemon
PA's
Personal Assistants
legal secretary
Assistant
Management Secretaries
Office Administrators
Senior Office Administrators
Events
administrative
Office
Executive Assistants
DeskDemon
secretarial
website for pa and secretaries
administrative assistant
Training
PA