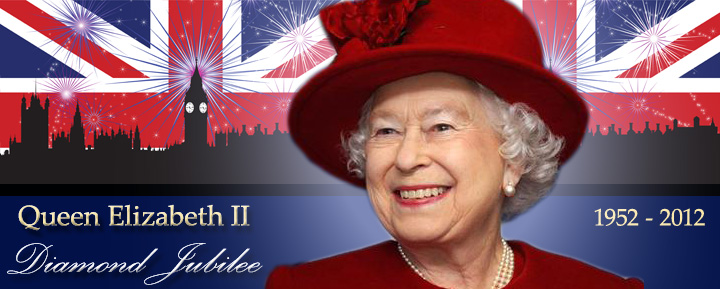 With about a month to go, you've still time to organise an office celebration to mark the Queen's Diamond Jubilee.
A quintessentially old fashioned British luncheon or afternoon tea party would be perfect. Most Brits love a tasty sarnie and piece of cake or two with a piping hot cuppa.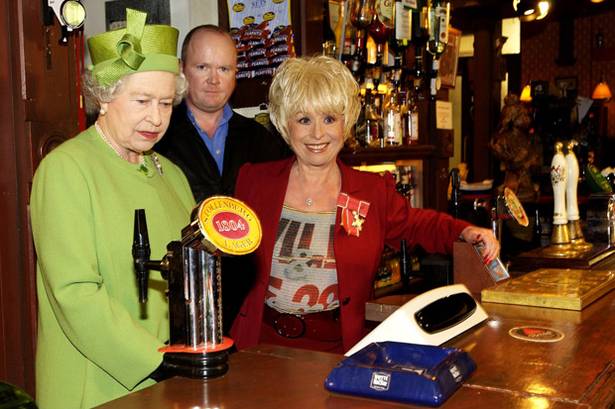 Or you could always go with an 'EastEnders' theme - pearly royalists and market traders having a right old knees up muvver brown style. But at the moment, let's stick to a British Tea Party theme.
There are many ways to host a party within the office - and it needn't be too stressful for you, as tea parties are one of the easiest to organise. And if you want to raise some money at the same time, you could always charge people a small fee to go towards charity or your Christmas party!
It goes without saying, that many hands make light work, so if you have been tasked with this job or would like to host a party, try and get a couple of colleagues to help and assign specific tasks, so it doesn't all fall to you. Perhaps you have onsite catering who can do all the work for you, but perhaps not.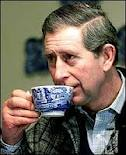 You never know who might pop in!
My tips would be:
- Fix the date asap - I think Wed 30th May or Thurs, 31st May would be ideal. Friday's are normally great for a fun event, but a no-no before a bank holiday weekend
- Fix the budget - work how many people roughly will come - costing in food, tea, coffee, milk, extras like flags, bunting, plates, platters, clingfilm, etc and get buy in (and the money) from the boss
- Choose the time when you will get the best turnout - lunchtime would be best - unless the boss gives everyone the OK to come at 3pm - after all this happens only once every 60 years!
- Location, location, location - obviously the canteen/restaurant if you have one, or a meeting room would do. If you have an outside area - that could be perfect (remember to have something to keep the flies off the food!). But you don't want it to be too far away from where you have to make the tea, carry the food etc. Not only will the tea go cold, you'll be exhausted, but the Health and Safety brigade will take a dim view of you ferrying around piping hot liquid
- Invites - scrolls or 'by Royal Invitation' cards would be fun, or for ease, email. You could always put up a poster or two with Royal pics and Royal wording if you haven't time for personalised invites
- Savoury finger food - de-crusted sandwiches cut into quarters with cucumber, ham and cheese fillings needn't be expensive or difficult to do. You could always make them at home and bring in (make sure you have enough fridge space at work and at home for your works of art)
- Sweet finger food - I would just buy these in - after all Mr Kipling is there for a reason. Fondant fancies, bakewell slices, mixed among cupcakes would look lovely or those exquisite pastel coloured mini- meringues or of course, fruity scones, fresh cream and jam. Strawberries would be lovely too
- Tea - strong, weak, with lemon, however you take it. And if you have to, coffee for those philistines who don't like a decent cuppa. Pah!
- Styling - what would make your party look extra special is white table cloths and napkins. Or go vintage with crockery, teapots and cake- stands. Ask around, it's amazing what people hang on to. Although if you are catering for a large group, for ease and to save washing up etc, use disposable plates/forks etc you can get themed ones at the pound shops. Mirrors can give the look a 'posh' feel. If you have any large non-framed mirrors - consider displaying the cakes and cake-stands on them
- Make sure you have lots of black bin liners - they always come in handy for a quick clear up at the end. And speaking of clearing up, ensure you aren't left doing this on your own and rope in a couple (or more) of people to help when you actually plan the event and don't let them escape early!
- Dressing up - not everyone likes to go the whole-hog when offices have theme days, but if everyone wore something red, white or blue - it would make the occasion even more special. Ties, socks are easy ones for the guys - and most women can dig something out of their wardrobe, even if it is a scarf, earrings or maybe a pair of funky red shoes (or wellies would be a good option at the moment!) - tiaras and crowns would also be fun
- Take lots of pictures - be great for your company newsletter or website
- Last but not least - ambiance. Add flags and red, white and blue bunting or decorations. Get some stirring British music (again see if you can borrow or get a cheap CD or two from ebay).
A fitting end to the party, would be for everyone to stand and sing/mime the national anthem - and as for those non royalists, well, let them eat cake :-)
Enjoy! - and many congratulations Queenie!